Stay healthy, trade your used cooking oil
Ahmedabad: Can food-loving Gujaratis heave a sigh of relief when they get to know that their much-beloved dalwada, bhajiya and fafda are not harmful even when purchased from a commercial establishment?
Biodiesel Association of India (BDAI) surely feels so as the national agency signed an MoU with the Food and Drug Control Authority (FDCA), Gujarat, on Friday to completely remove used cooking oil (UCO) from Ahmedabad and Vadodara completely within two years.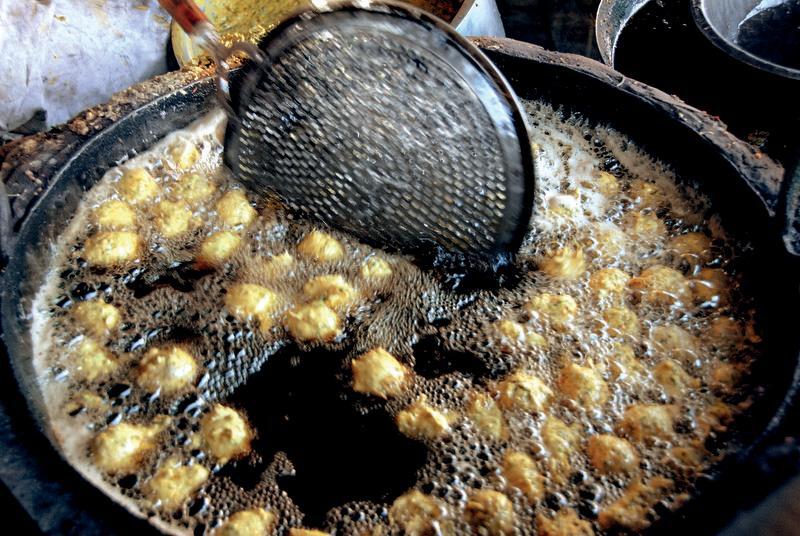 The Food Safety and Standards Act (FSSAI) amendment points that the total polarized compound (TPC) value in edible oil must be less than 25%. Re-heating the oil multiple times forms trans fat that leads to a number of health complications. The FDCA had started the drive with an equipment that can measure TPC value — indicating over 40% establishments using the same oil multiple times for frying. However, the officials admitted that few got penalized for violation of norms.
HG Koshia, commissioner, FDCA, Gujarat, said that the initiative aims at introducing healthy habits among citizens and establishments alike. "It is not just about commercial establishments – the application launched (Repurposed Used Cooking Oil (RUCO)) will also be available to citizens. With the establishment of ground-level network, it would be easy to deposit the UCO so that it can be converted into bio-diesel," he said. Sandeep Chaturvedi, president of BDAI, said that total national oil consumption is about 22.7 million tons annually out of which about 30% is being used by the western India including Rajasthan, Gujarat, Maharashtra and Madhya Pradesh. Thus, if we can change the habit in this region, we can do it anywhere. The project is happening for the first time anywhere in the world and we are aware of the challenges ahead. We however are hopeful," he said. The launch event also saw participation of Poonamchand Parmar, ACS (health), and Kuldeep Arya, deputy municipal commissioner, AMC. The gropu also launched Swasth Bharat Yatra which would start fro Dandi on November 18 and culminate at Palanpur on December 12 during its Gujarat run.