'1/3 of food samples tested in 2018-19 found adulterated'
NEW DELHI: Almost one third of the food samples tested in 2018-19 were found adulterated or substandard with Uttar Pradesh and Tamil Nadu leading the list where nearly half of the samples failed the test, according to government data. The share of failed samples during the two previous years was nearly 25%.
In a written reply, Union food and consumer affairs minister Ram Vilas Paswan told Lok Sabha on Tuesday that between 2016-17 and 2018-19, about 8,100 people were convicted for committing such offences and food safety authorities across the states had collected nearly Rs 43.65 crore fine from the offenders. He quoted the data supplied by the state governments. The tests are carried out on the parameters set by the food safety regulator, FSSAI.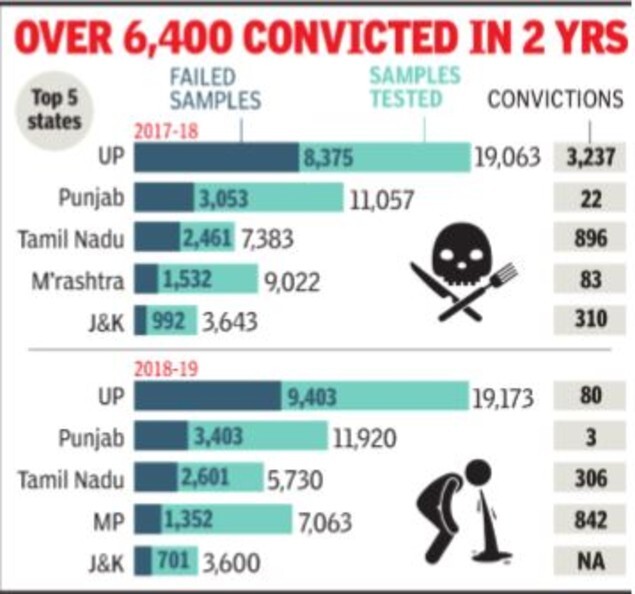 According to ministry's data, over 20,000 out of the total 65,000 samples failed the test in 2018-19. During 2017-18, over 24,000 samples out of 99,000 did not conform to the norms and during 2016-17, the number of failed samples was more than 18,000 out of the total 78,000 that were tested.
To put a check on the adulteration of food items, the government has also introduced the Consumer Protection Bill which mandates harsh penalty and even imprisonment for such offences.